ABOUT / PROJECT PARTNERS /
City of Sofia
Sofia is the capital and the key innovative hub of Bulgaria. Sofia Municipality actively works to ensure the city's sustainable, smart&green transformation. The municipality is a legal entity with its own property – public and private, and its own budget. The governing bodies of the municipality – the Sofia City Council and the Mayor are elected by the citizens of the Sofia Municipality with a mandate of 4 years. Sofia is divided into 24 districts. The mayors of districts solve the issues arising from the daily needs of the population by place of residence, administrative services to citizens, improvement, sanitation, etc.
In 2022, Sofia was selected as one of the cities to achieve climate neutrality by 2030 under the EC's 100 Climate-Neutral&Smart Cities Mission. Through its participation in Climaborough, Sofia aims to further enhance its smart&green transition via knowledge-based decision-making, innovation, pilot co-creation and exchange of best practices.
Visit > City of Sofia website 
Petya Valkova
Petya is the Chief expert in Waste Management Department. Her team work hard to select and introduce mechanisms and systems for sustainable waste management in accordance with the requirements, as well as to monitor the results achieved.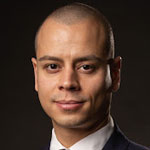 Gencho Kerezov
Gencho is deputy Mayor for Digitalisation, Innovation and Economic Development Department. Mr. Kerezov graduated with a degree in International Economic Relations in 2013. His professional path started in one of the leading global insurance holdings, where he worked on trade channels digitization projects, and in less than 3 years headed the Training and Business Development unit working directly with the company's Board of Directors.
Metodi Avramov
Metodi Avramov is Director Strategies, Innovations and International Projects of Sofia Urban Mobility Centre. He is currently responsible for the development and implementation of urban mobility projects, plans and programmes for Sofia Municipality and Sofia Urban Mobility Centre. He has worked for the development of sustainable urban mobility in Sofia for more than 15 years. He is also in collaboration with various European urban networks.