ABOUT / PROJECT PARTNERS /
Norwegian University of Science and Technology (Ntnu)
NORWEGIAN UNIVERSITY OF SCIENCE AND TECHNOLOGY (NTNU) is one of the largest technical universities in Northern Europe. NTNU has a main profile in science and technology, a variety of programmes of professional study, and great academic breadth that also includes the humanities, social sciences, economics, medicine, health sciences, educational science, architecture, entrepreneurship, art disciplines and artistic activities. NTNU has a strong background in art and technology alliances. NTNU joined the New European Bauhaus as an official partner as early as March 2021. NTNU is one of the founding partners of EIT Culture & Creativity, spearheading an alliance across the Norwegian CCI ecosystem.
Visit > Norwegian University of Science and Technology (Ntnu) website
Florian Schneider
Florian is a filmmaker, writer, and curator. He has been engaged in a wide range of projects to rethink impact and value of documentary practices across different disciplines. Since 2013 he is Professor for Art Theory and Documentary Practices at NTNU, Norwegian University of Science and Technology where he also served as a Head of Department for seven years. In 2022 Florian Schneider has been elected as the President of the Society for Artistic Research (SAR). Since 2019 he serves as Chair of the COST action "European Forum for Advanced Practices" and the strategic topic group "Just Innovation: Exploring untapped innovation potentials in remote areas, marginalized contexts, among minorities and migrant communities".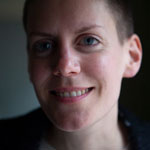 Mari Sanden
Mari Sanden is a PhD candidate at the Trondheim Academy of Fine Arts at the Norwegian University of Science and Technology, where she is exploring how new initiatives under the framework programme Horizon Europe can challenge and change the conditions for cross-disciplinary research in ways that include artistic forms of knowledge production.