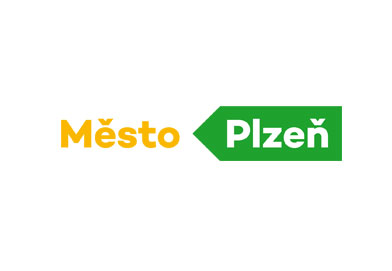 ABOUT / PROJECT PARTNERS /
SITMP (City of Pilsen)
SITMP is the Information Technology Administration of the City of Pilsen – a public organization of the city of Pilsen. Thanks to many years of experience and knowledge of public services, our company helps to make the lives of Pilsen citizens easier, to develop talents and to inspire business. Together we create a smart city.
SITMP, as a part of the City of Pilsen administration and funded by the City, is a public company with an annual turnover of 8,4 mil EUR (210 mil CZK) and 108 employees which provides ICT services to the City of Pilsen. With the help of modern technology, SITMP creates a city where people can live well and where the real needs of municipal organisations and the citizens can be easily met.
It supports the establishment of technology-oriented companies and attracts the existing ones to move to Pilsen by improving the business environment. It supports the employment of local talents and develops the business potential for the future of the city.
Jiri Bouchal
Jiri is a Smart City advisor of the Pilsen City, a senior consultant at IS-practice, CEO and co-founder at InnoConnect and co-founder at RoadTwin. Jiri has extensive experience as business analyst and digital transformation, Smart city, Smart mobility & IoT consultant with a successful track record in EU's research & innovation funding. Jiri's main fields of expertise include business development, business analysis, legal consultancy, innovation management, and functional analysis in the fields of eGovernment, smart cities and geospatial data analysis. Jiri obtained MA diplomas in Law and in European Studies.
Stanislav Štangl
Head of GIS Department
Information Technology Administration of the City of Pilsen
After studying at the Faculty of Applied Sciences of the University of West Bohemia in Pilsen (1994) he started working in the field of ICT. For the City of Pilsen he creates the Geographical Information System and the Map Portal of the City of Pilsen. Under his leadership, map layers and entire applications are created. He participates in the integration of maps into other public administration systems. Since 2017, his team has been involved in European projects HORIZON 2020, where they develop the idea of traffic modelling. In the projects Polivisu and DUET – the digital twin, simulation of digital models of traffic, air and noise pollution were developed for better urban development planning.
Tomáš Benedikt
From 1998 he worked Inter-Informatics Group as a java developer and database specialist on projects for the manufacturing industry. Since 2005 he worked as an business analyst and project manager on projects for aircraft manufacturers. Since 2011 works as head of development department at company the Information Technology Administration of the City of Pilsen (SITMP). Responsible for business analysis and software implementation in Pilsen city.
Martina Surynková
Martina worked in the Business and Innovation Centre Pilsen as a business consultant to small and medium-sized companies within the Enterprise Europe Network (2011-2013). From 2018-2023, she managed the Pilsen Business Vouchers programme that supports innovative companies located in the Pilsen agglomeration to enhance cooperation with research institutions. In 2023, she joined the Climaborough project as a project manager. Martina has MA diplomas in Education and in European Cultural Studies.